Workshop Fabrication
MCS workshop is based in Jandakot, 20km south of Perth, Western Australia.
Here we have the equipment and the capacity to prefabricate and mould much of the materials required to complete a refurbishment, before we step foot onsite. This minimises the risks our personnel are exposed to on a work site (such as confined space entry, working at height and manual handling), as well as being cost effective; resulting in a reduction of time and labour required for each project.
Prefabricating in our workshop allows us to utilise the latest technologies, as well as our own custom built and patented equipment.
CNC Router
A CNC router is used to design and produce a number of the required components for a refurbishment. From the smallest detail to the largest sheet of PVC, we are able to create specific one-off elements as well as mass production of components. The CNC router allows us to maximise the use of our product, while reducing both wastage and errors made.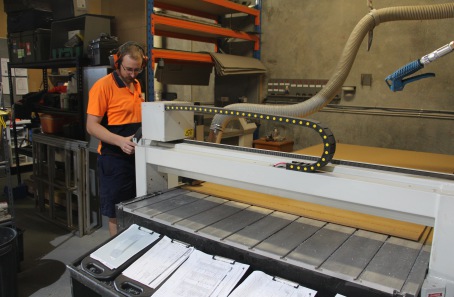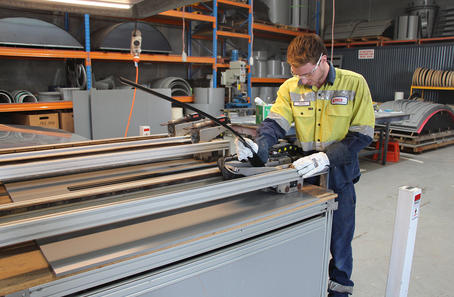 Welding Table
MCS has a patented welding table which we use to secure 'anchor' strips to the back of flat PVC sheets prior to thermoforming. These strips are used to anchor the PVC lining in place after the grout is poured during refurbishment.
Previously, this process was performed by hand welding each strip onto the PVC sheet. The welding table allows us to process multiple anchor strips at once, making this process faster and more efficient, while reducing manual labour and eliminating human error.
Thermoforming PVC
Thermoforming in its simplest form is a manufacturing process whereby rigid PVC sheets are heated to a certain temperature to make them pliable, then formed to a mould and left to cool down. Once cool, the PVC again becomes rigid taking on the shape of the mould.
MCS has a custom built oven, which allows us to fit a full-size flat sheet of PVC. By fitting an exact sheet in our oven, we are reducing the amount of processing time and wastage.
Moulds are created to the specific size of the refurbishment. After being heated in the oven, the PVC sheets are wrapped over these moulds which are then cooled and re-formed to the exact shape required.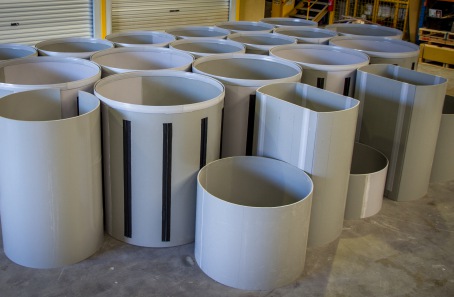 Check out our gallery for some of our more unique PVC/HDPE installations...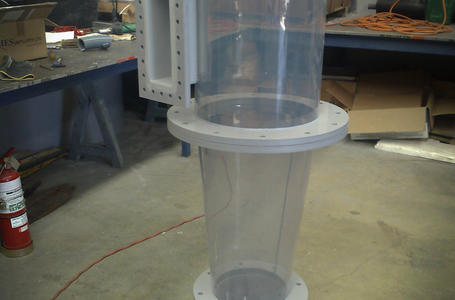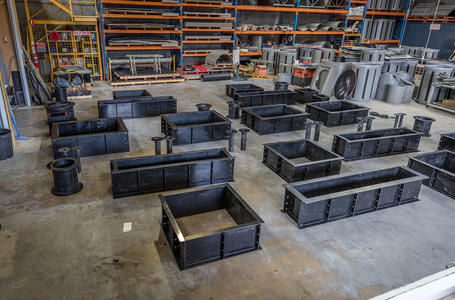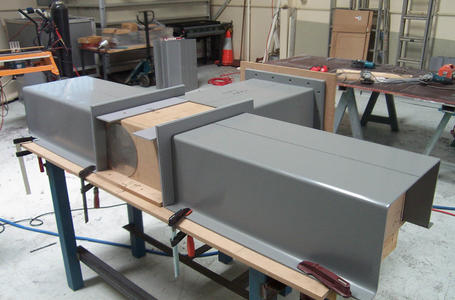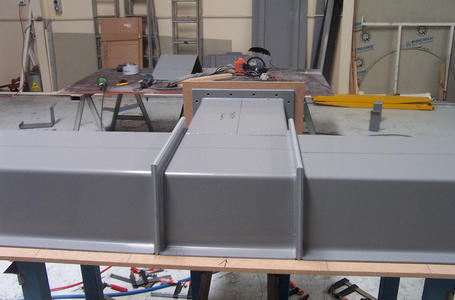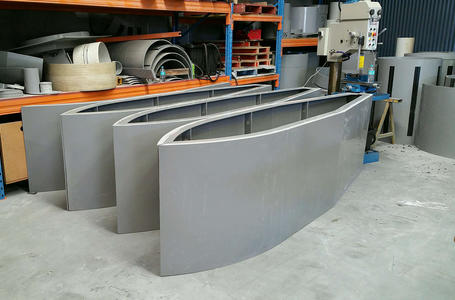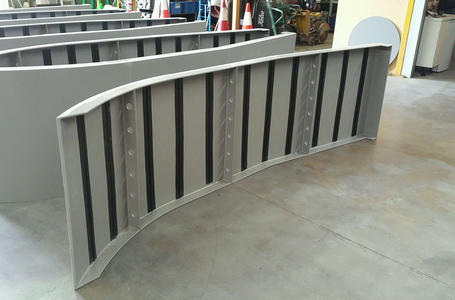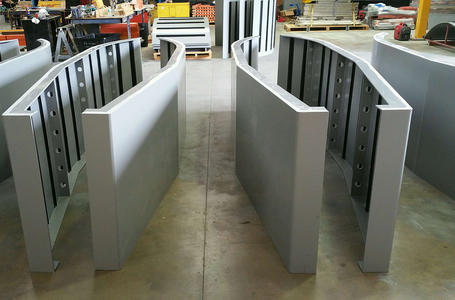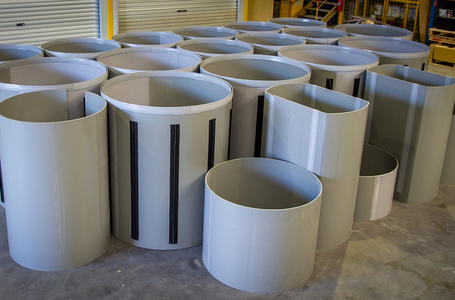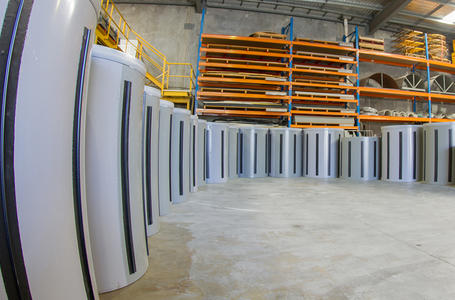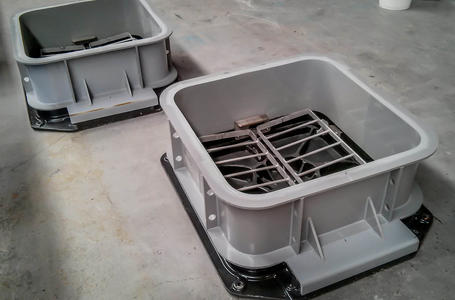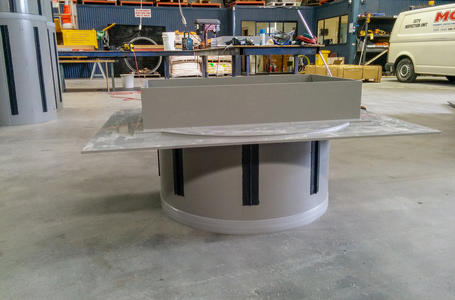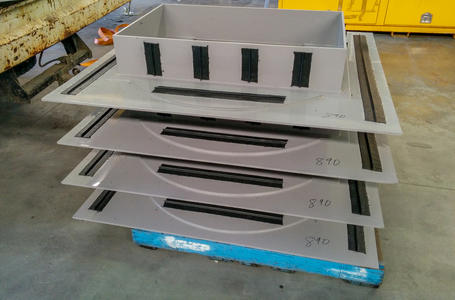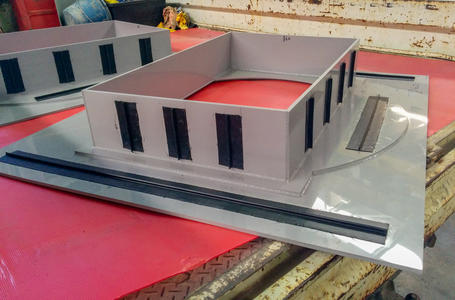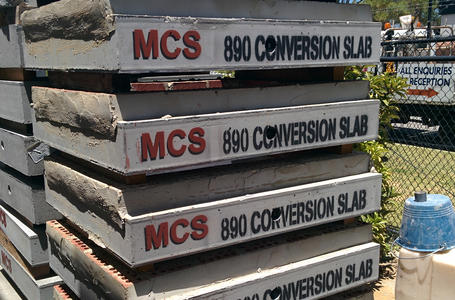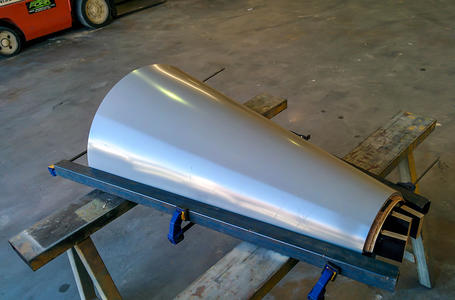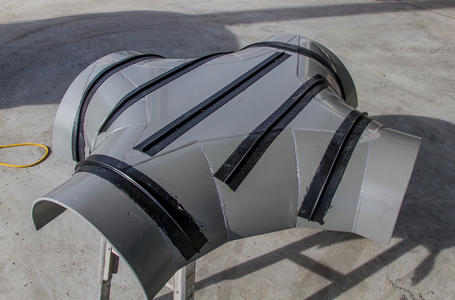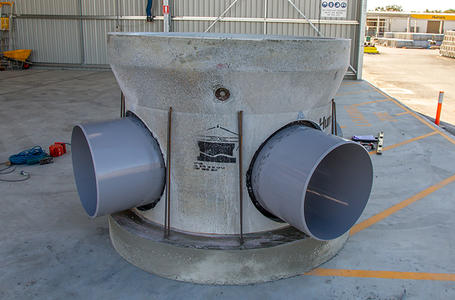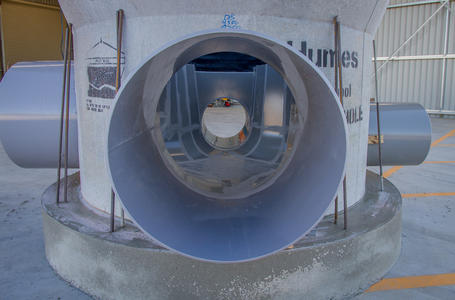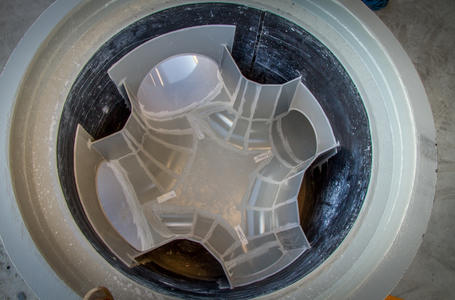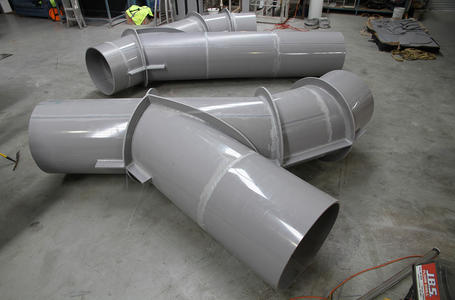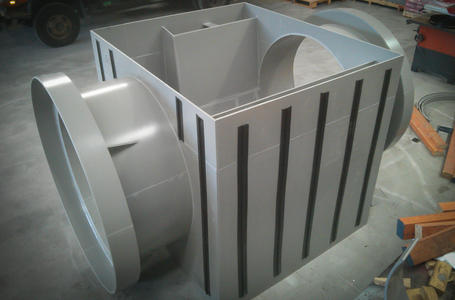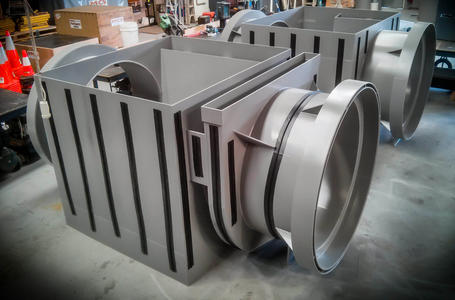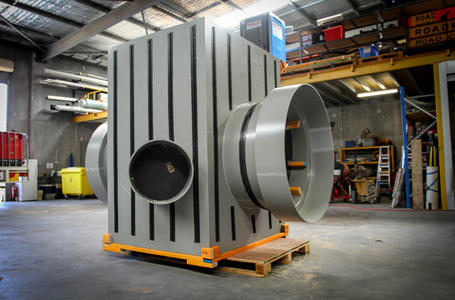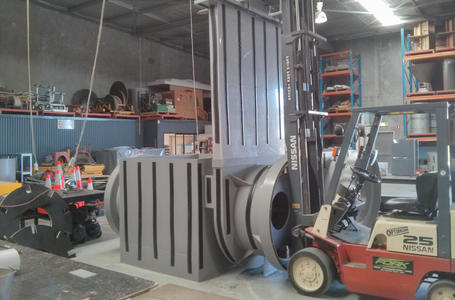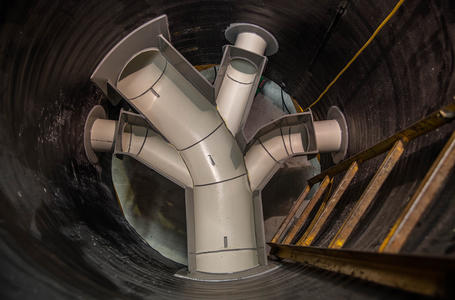 Swipe left or right to view the gallery.
McRobert Contracting Services
50 year guarantee for the plastic lining of utilities access chambers and sewer pump stations.
Provided no physical damage or prolonged exposure to UV occurs in the future, PVC linings should last well in excess of 100 years.